Home
Med Spa Hours

Monday
10am - 4pm
Tuesday
10am - 6pm
Wednesday
10am - 6pm
Thursday
10am - 6pm
Friday
10am - 6pm
Saturday
10am - 4pm
Sunday
10am - 4pm
Welcome to >Ambiance Med Spa
Our Huntington Beach Med Spa & Day Spa offers deep cleaning facials, chemical peels, Lycojet and full body waxing, dermaplaning, Brazilian waxing , body wrap treatments, makeup artistry,and air brush tanning . We also offer skin resurfacing treatments performed to improve skin texture, tone, and remove imperfections as well as facial skin rejuvenation, microcurrent facials, anti-aging facials, acne treatment facials, and micro-current skin toning.
We cater to diverse clientele seeking a one-stop solution in a warm, inviting spa environment. Countless hours went into the thoughtful details that created Ambiance Med Spa in Huntington Beach. We know that your time is precious, and we have established a salon and spa environment in which you can achieve all of your personal care needs in one place. Your mind and body will be restored in an atmosphere of soft music, soft lights, and soothing aromatherapy.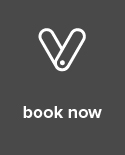 " A luxury Med Spa right in your own backyard"
"Add-ons/upgrades included where others charge extra"
Click Below to Vote!
BEST Facial